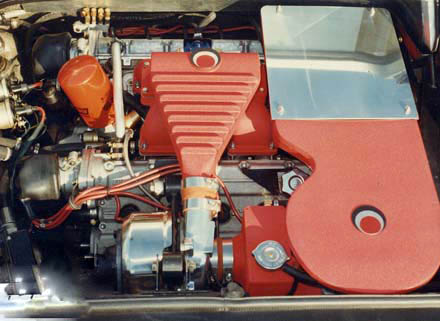 We have been manufacturing turbo charger system components and complete turbo systems for various cars and boats since 1973, what can we build for you?
1978 while working for another co. I designed, built and managed the production of this 308 carburetor-ed turbo kit.
1983-4  Built 1  new stainless steel turbo system for 328 ferrari built a bolt on plenum/ blower manifold top , modified the jetronic air flow sensor housing to fit the turbo installed a  modified a H.E.I. distributor to independently ignition timing.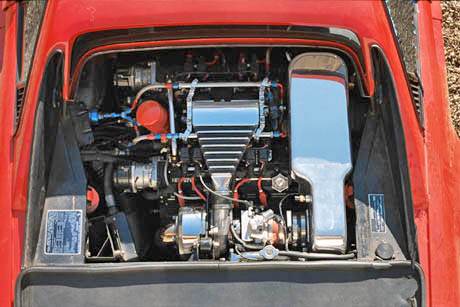 2006 installed a complete stand alone E.F.I. system on a 1977  euro 308 on which I had installed the first production 308 carburetor turbo kit in 1981?
( see how we do it )
Rebuilt 1977 308 engine manufactured new E.F.I. 3rd gen blower manifold.
( see video )
1973 originally built this engine for my 1960 corvette as a454 twin turbo, twin carb for street racing, gave up sold engine, built new headers for Hydro stream jet boat.